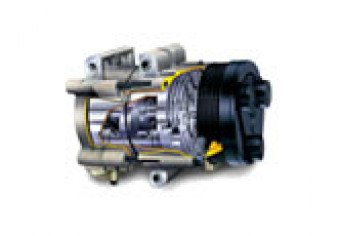 Everything to keep your Ford vehicle moving When you get a Genuine Ford engine or drivetrain product from us, you're getting one built to the exact specifications of Ford Motor Company. That means you get not just the quality build you expect, but one that's built for your vehicle. Our product lineup has been simplified to provide the best value based on the vehicle's age. Each engine and transmission is built using parts that keep it specific to year, make and model, as well as emissions calibrations. That means each assembly is engineered to perform like the one it's replacing. Whether you're a trade professional or Ford enthusiast, give us a call or come and visit us in our showroom and our expert Parts Interpreters will help you find the Genuine Ford Part you need. At Metro Parts our large range of Ford Genuine Engine and Drivetrain Parts includes:
Long and Short Motors
Complete Transmission Assemblies
CV Joints
Fuel Pumps and Hoses
Radiators
Water Pumps
Gaskets
Timing Belts
Drivetrain Components
To enquire about this special offer please fill out the form below!