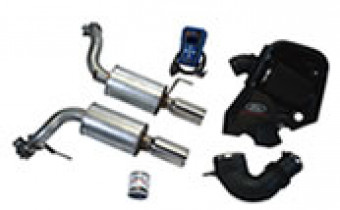 Bringing out the best in your Ford Metro Parts and Refinish Distribution Centre is Australia's home of Ford Racing Performance Products. We share your passion for performance, and take pride in bringing you the very best performance equipment from Ford Racing for your Ford car or truck. Since we know Ford vehicles better than anyone else, we are in a unique position to help you to realise the performance potential of your car while maintaining a balance of durability, driveability and emissions. We import directly from Ford Racing in America and stock a comprehensive range of Performance products. These products are sold for various applications such as show cars, hot rods, die-hard racers and general car enthusiasts. Many of the V8 Super Car Teams are regular customers for these specialised products. The Racing Parts Division of Metro Parts is supervised by long-term Ford Racing expert, Alan Sykes. Our team has the expertise and experience to offer the best combination of performance, quality and reliability for great long-term value - and fun, give us a call or come and visit us in our showroom. At Metro Parts our large range of Ford Racing Performance Parts includes:
Crate Engines
Engine Components
Engine Performance Parts
Driveline Components
Chassis Components
Suspension Kits
Wheels
Ignition, Fuel and Electrical Systems
Appearance and Dress-Up Accessories
To enquire about this special offer please fill out the form below!